31-01-2014
Promusicae will participate together with 17 Spanish companies in the leading international event of the music industry
30-01-2014
Band most popular act across downloads, streaming and CD sales.
21-01-2014
The event hosted by Fundación Pons on Tuesday 21st January is free for all Promusicae members.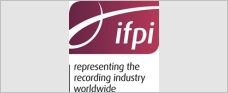 14-01-2014
After 100 million piracy notices, it's time for Google to take meaningful action to help curb online copyright infringement

By Frances Moore, CEO, IFPI
13th January 2014
03-01-2014
El mundo de la música llora la pérdida del ejecutivo, que formaba parte del Comité de Dirección de Promusicae.
04-12-2013
La cita, en el Centro Cultural de España, con el apoyo de Promusicae, se completa con Xoel López, Cápsula y Guadalupe Plata
More news