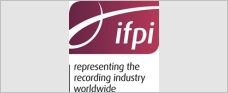 14-01-2014
After 100 million piracy notices, it's time for Google to take meaningful action to help curb online copyright infringement

By Frances Moore, CEO, IFPI
13th January 2014
04-12-2013
La cita, en el Centro Cultural de España, con el apoyo de Promusicae, se completa con Xoel López, Cápsula y Guadalupe Plata
27-11-2013
Music in Spain represents 0.49 percent of GDP
Libro Blanco is available for free download on PROMUSICAE website
21-11-2013
Promusicae welcomes the fact that the action of the Guardia Civil "puts an end to the sense of impunity online"
The so-called Operation Agila of the Guardia Civil has led to the arrest of the suspected offender responsible for the leak online of the long-expected new album of Extremoduro, Para todos los públicos almost four weeks before the planned release date. The investigations of the IT Crime Group (Grupo de Delitos Telemáticos) have developed in the city of Madrid and in the neighbouring towns of Alcorcón and Móstoles, where the disc manufacturing company (Novodisc) and logistic company (Arvato) are based.
20-11-2013
Promusicae certificará estos galardones cuando se rebasen los 4 y 8 millones de escuchas, respectivamente.
Daft Punk se convierte hoy en la primera banda pop de la historia que obtiene un Disco de Platino español por todas las escuchas acumuladas en streaming.
La modalidad de streaming, ha superado con creces el 55% del consumo de música digital en España.
Todas las listas, disponibles en la nueva web de Promusicae.
14-11-2013
An Interview with Professor Adrian Sterling (November 2013)
More news