Spanish producers and musicians at Womex with Sounds from Spain
Jorge Pardo, Raúl Rodríguez-Razón de Son, Uxía and Zoobazar will perform for all delegates
The most important annual trade fair for ethnic sounds, Womex, will take place this year in Santiago de Compostela from 22 to 26 October, with a substantial presence of Spanish professionals. Platform Sound from Spain (SFS), in which Promusicae is involved, has made a strong bet for this event, essential for the internationalisation of our most folklorist and traditional rhythm artists, and it has also promoted several venues and the set-up of a stand at Gaiás, the Compostela's City of Culture. A total of 15 management agencies and festival companies take advantage of the umbrella infrastructure of SFS to promote their artists and proposals in Galician grounds.
Sounds from Spain stand at the City of Culture will be a great meeting point for professionals at international level. Representatives of artists management Blue Wine Music, Cabofaro, Déjame Decirte, Engira, Flamenco World Music, Imagen Management, Kamala Producciones, Mapamundi Música, Música es Amor, Nesma Music, Rootsound, Toritomedia and Zoomusic Management will be present, besides the Jaen Festival Etnosur and guitar luthier Manuel Rodríguez.
Also a representative of Promusicae, Fabiola García, will be present within the SFS professional delegation. Among confirmed events, a delegation of Brazilian Music industry entrepreneurs will visit the stand on Friday 24th, in coordination with the Economic and Trade Office of Spain in São Paulo.
Sounds from Spain has launched Spotify list "Sounds from Spain at Womex 2014" with best tracks by artists representing the participating companies. Besides Promusicae, are also part of Sounds from Spain ICEX España Exportación e Inversiones, INAEM, AIE, Fundación SGAE, association ARTE (Asociación de Representantes Técnicos del Espectáculo) and UFI (Unión Fonográfica Independiente).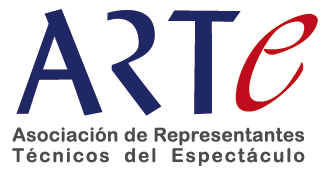 More information?
Relabel Comunicación: + 34 91 435 68 08
E-mail: prensa@relabel.net